Contract Interiors: Furnishings for Businesses
Linear provides curtain poles and tracks for use in contract environments such as pubs, restaurants and hotels. We supply direct, and to interior designers and curtain makers. On larger orders where poles and tracks are ordered in bulk we are able to offer discount.
We were directly involved in the refurbishment of The Bell Inn, Ladbroke, a country pub which was in need of total redecoration. We specified paint colours using Little Greene Paint Co, wool fabrics from Abraham Moon and wrought iron curtain poles from Cameron Fuller. We also designed and manufactured custom wool bunting to coordinate with the interior design scheme.
Part of our brief was to improve the acoustics within the restaurant area. We did this using a combination of curtains and blinds to soften the space visually and acoustically. We also installed a section of fabric covered wall, consisting of wadding attached to the wall which was then covered with wool fabric, which is naturally fire retardant. Not only did the fabric wall provide visual interest, it also improved the acoustics, absorbing the sound.
Details of the products we used can be found below:
Little Greene Paint colours:
Woodwork - Silt
Wall colours – Felt, Sage, Heat,
Abraham Moon Fabrics:
Autumn fabric in Camel colourway (100% wool)
Custom wool bunting – combination of Moon and Melin Tregwynt wools
Cameron Fuller curtain poles
Andrew Martin wallpaper
Aquarelle Art Work
If you would like to discuss contract furnishings, renovation projects or discounts on larger orders then please give us a call us on 0333 444 5044 or drop us an email at shop@linearcurtainpoles.co.uk.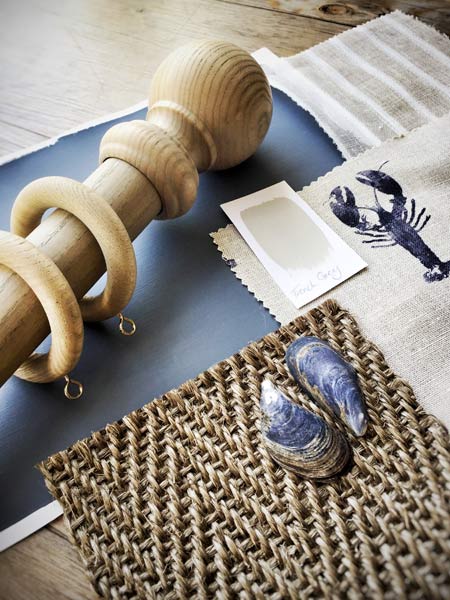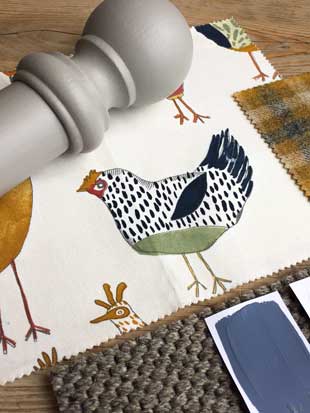 Monday Moodboard -24th February 2020
👩🏻‍🎨Our Monday Moodboard✨A cheery room scheme, perfect for your kitchen or garden room. Achieve this modern country look by mixing check wool fabric with a quirky printed cotton. Add a bit of dram...
Read more