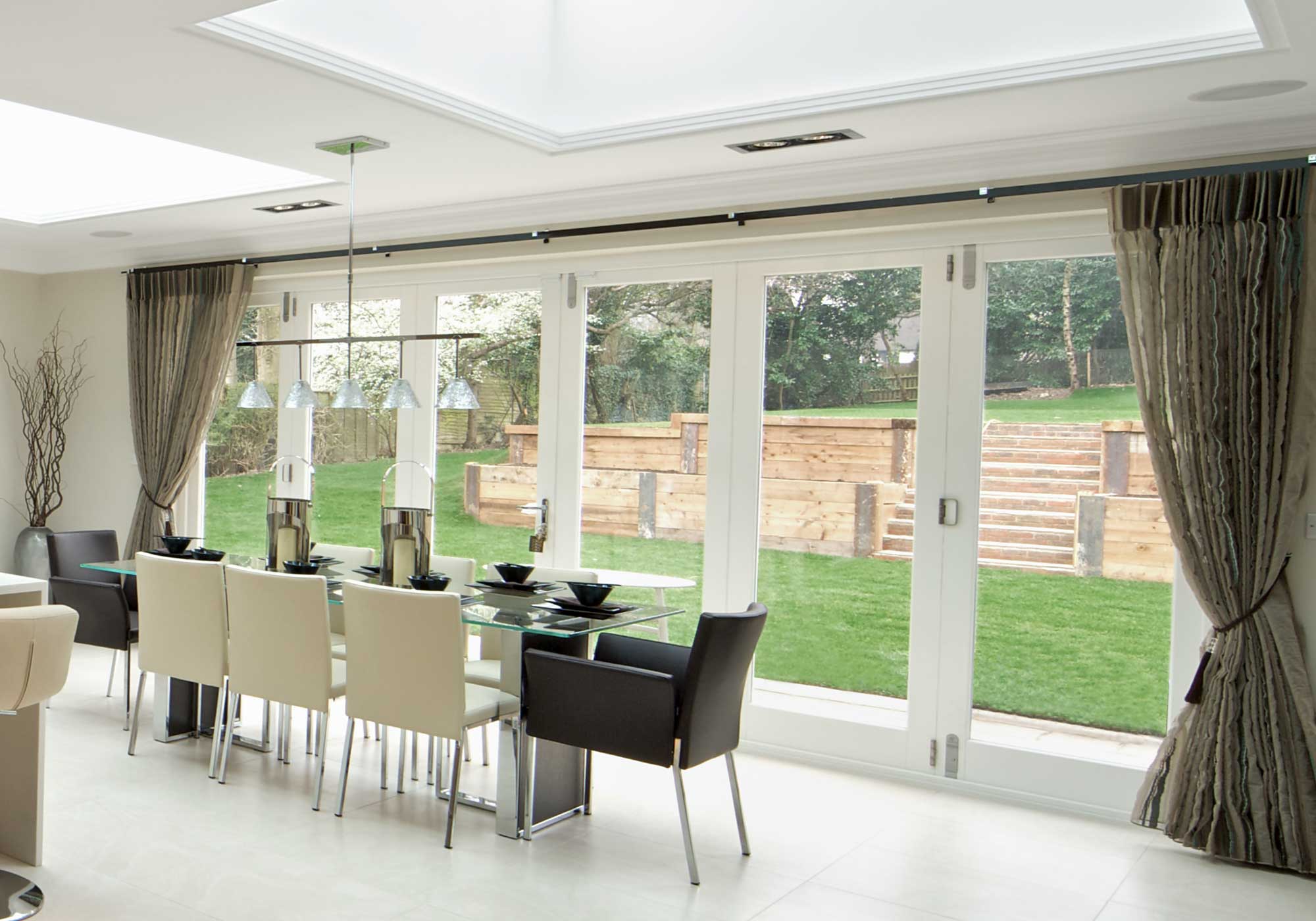 Wide window Furnishing Solutions
Through our extensive product research, we have compiled our own collection of furnishing solutions for wide windows. This comprises of both extra long curtain poles, metal curtain tracks and tracks which look like curtain poles.

Before choosing wide curtains for bifold and patio doors it is a good idea to suss out which curtain hardware is going to work within the space available. Often tab top and eyelet headed
curtains are not the best option for wide windows. These curtain headings can only be slotted onto the pole itself and will not draw any further than the supporting brackets (of which there may be quite a few on an extra-long curtain pole).