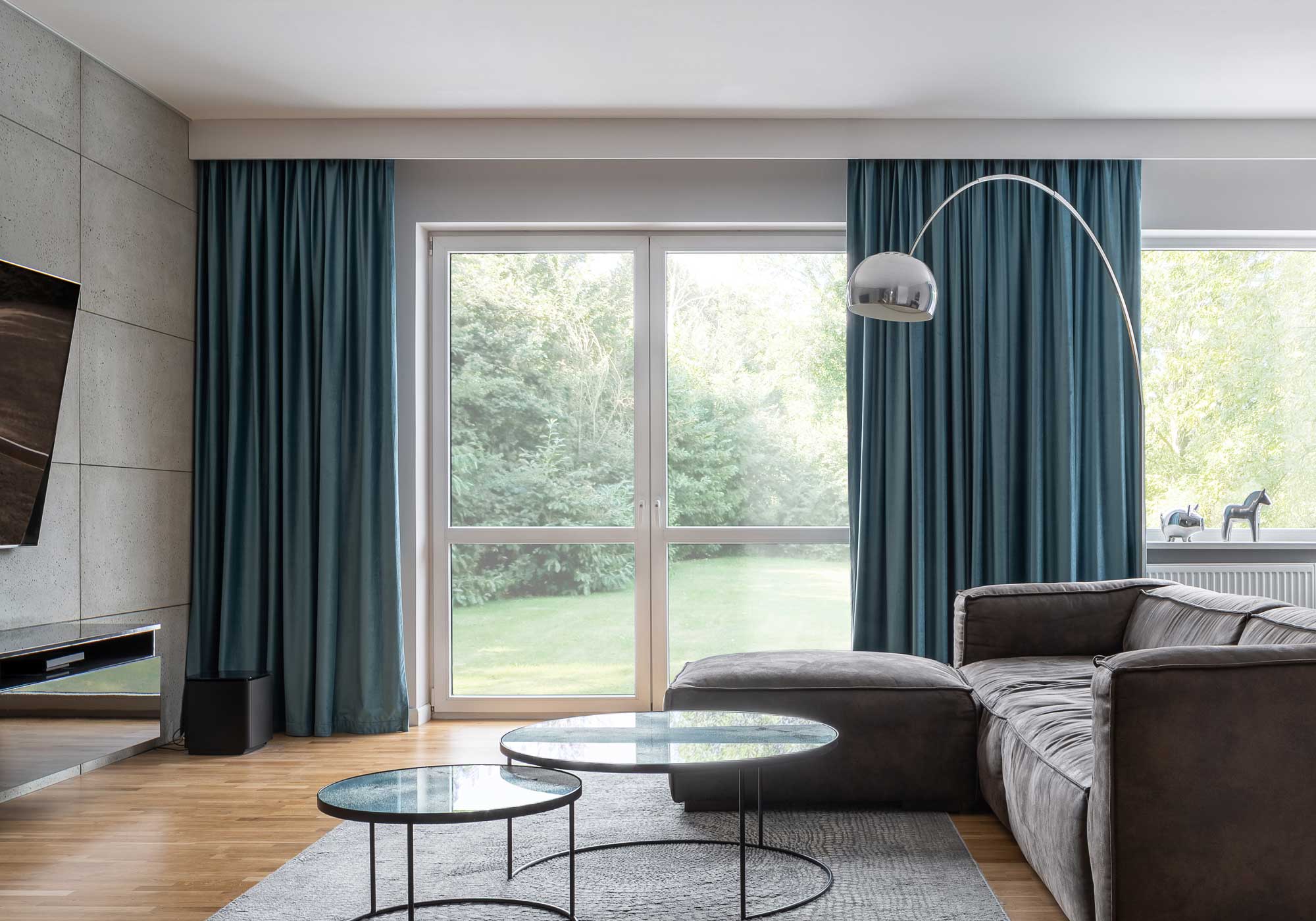 Patio and Bifold Furnishing Solutions
Furnishing bifold and patio doors needn't be daunting. In this collection of extra long curtain poles and metal curtain tracks you will find a selection of products suitable for spanning wide windows and doors. These solutions have been chosen by us through our experience and knowledge of the challenges faced when designing and installing window treatments for excessively large windows.

Often a suitable solution can be achieved by combining the separate components, rather than opting for a readymade kit. In this collection we show a combination of both so you can see what is available. Do get in touch with details of the door or window you are looking to furnish as we would be happy to assist you.