Fabulous Floral Furnishings: Our guide to what's best in show this season
Above: Linear's own image
Above (room set): Prestigious Textiles - Grand Botanicals Collection


We've long found beauty in flowers and they have featured in decoration in one form or another for centuries. In furnishings, many of us are familiar with textile designers Cath Kidston, William Morris and Laura Ashley, known for their floral designs and game changers to the textile industry. Without these talented designers our homes would be much plainer places. Here's our floral inspiration and showcase of the fabulous fabrics which are out this season. 
Big and Bold
If you're starting your interior décor scheme from scratch and you're lucky enough to have a blank canvas, why not use a bold floral print that packs a punch? It can be the basis for your whole room scheme. Pick out accent colours from the curtain fabric and have fun choosing coordinating cushions, lampshades, a rug and artwork to make the look complete. This busy, intricate flora drape fabric by Voyage offers huge scope and versatility to create an attractive room scheme.
Above: Voyage Maison - Ailsa drapery fabric
This lively and bold printed fabric (below) by Clarke and Clarke is a real showstopper even as a Roman blind, providing lots of impact and interest. When the window dressing has so much going on in the fabric design, you can get away with the rest of the room being quite simple.
Above - Roman blind, plus pattern detail of La Habana Linen fabric by Clarke & Clarke

Lastly, a collection of furnishing fabrics by Zoffany inspired by Indian Mughal paintings. As well as florals this collection features paisley prints and stunning damasks, in colourways which are easy to live with and coordinate with existing homewares. 
Above: Zoffany -  Kalamkari fabric from Jaipur Prints Collection
Easy Going
Small living spaces benefit from more subtle design schemes. Go for small patterns, muted tones, as well as textures in the form of wall coverings, cushions, throws and a rug. Follow these rules and the result will be a harmonious and calm home environment which will be an enjoyable place to spend time.
Take a look at Sarah Hardaker's vintage look florals for soft and subtle furnishings fabrics (below).

Above: Vintage floral furnishing fabrics by Sarah Hardaker
And this collection of printed textiles by Sanderson depicting tranquil woodland designs. 

Above: Sanderson - Woodland Walk furnishing fabrics 
Delicate and Ditsy
Although offering less of an impact as a standalone feature, small delicate floral patterns work well when combined and can create an uplifting and pretty scheme.

Above: Prestigious Textiles almond blossom
 
Well known for ditsy floral homewares is Cath Kidston. Mix and match these mini florals to create your own eclectic and interesting look.

Above: Cath Kidston floral fabrics 

Above: Cath Kidston bedding and home furnishings
With the evenings drawing in and the weather becoming decidedly autumnal, curtains and blinds should be top of the agenda for insulating our living spaces and blocking out cold draughts. We hope we've inspired you to use some fabulous florals to enrich your home and make it warm and toasty for the months ahead.

Above: Morris and Co - Pure Morris North collection of furnishing fabrics

"Have nothing in your houses that you do not know to be useful, or believe to be beautiful."
Photo credits:
Image 1 - Floral art print (Linear's own image)
Image 2 - Prestigious Textiles-Grand Botanical
Image 3 - Voyage Maison - Ailsa floral curtain fabric
Image 4 - Clarke & Clarke - La Habana Roman blind and upholstered chairs
Image 5 - Clarke & Clarke - La Habana Linen
Image 6 - Zoffany -  Kalamkari fabric from Jaipur Prints Collection
Image 7 - Sarah Hardaker - Vintage floral furnishing fabrics
Image 8 - Sanderson - Woodland Walk furnishing fabric collection
Image 9 - Prestigious Textiles - Almond Blossom curtain fabric
Image 10 - The Litecraft Blog - Lighting, Style & Innovation
Image 11 - Cath Kidston Floral Bedding and Home Furnishings
Image 12 - Morris & Co - Pure Morris North collection of furnishing fabrics
Image 13 - Linear's Bronze curtain pole with Spear finial
Monday Moodboard - Dreaming of Summer
Often a piece of art can be the perfect source of inspiration if you're starting an interior design scheme from scratch. This scheme is all about the natural elements, featuring printed cottons, an...
Read more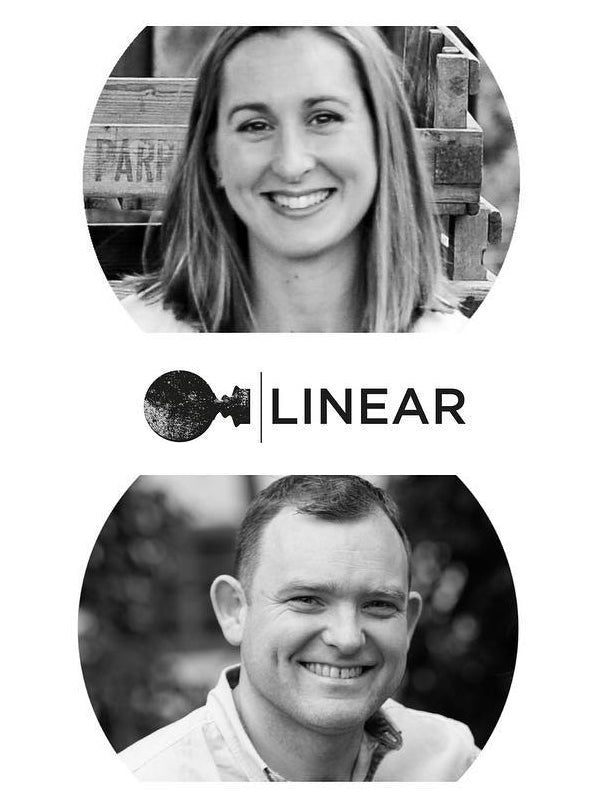 Celebrating our mini milestone …
3 years, 1 pandemic and 1,000 customers later! Back in January 2019 we launched our business, Linear, retailing a handpicked selection of curtain poles and tracks. Each product selected for its fun...
Read more