Monday Moodboard - Dreaming of Summer
Often a piece of art can be the perfect source of inspiration if you're starting an interior design scheme from scratch.

This scheme is all about the natural elements, featuring printed cottons, an inky herringbone wool, a sheer linen striped fabric, wooden flooring and our metal pole.
For more room scheme inspiration, check out the Linear blog.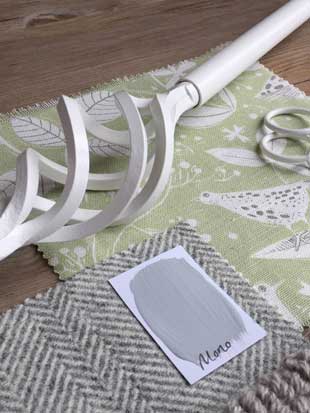 Monday Moodboard - 2nd March 2020
On this sunny Monday, and with glimpses of Spring around us, we thought this interior décor scheme was highly appropriate!  A light and airy feel, with the focal point being on this printed linen u...
Read more