5 Great Ways to Furnish that Dull and Draughty Doorway
Perhaps an unlikely area to furnish, and it's only when there's a howling gale that we really turn our attention to making our doorways cosier and more private. Space is usually limited or there is no obvious style to follow, so what are your choices and where do you start?
There's a number of factors to take into consideration. Look at the space available for fixing curtain hardware and any existing fixtures which may be in the way or dictate which side the curtain stacks back. Usually just a single curtain is used for a doorway, hung from a decorative door curtain pole or portiere rod. Keep in mind the space needed for the door to open fully and ensure the curtain isn't going to hinder that. 
Door Curtain Pole
When it comes to curtain poles unfortunately there is no 'one size fits all' solution. Buying a standard curtain pole pack may not give you all the components you require to furnish the doorway effectively.
The curtain pole should be fitted above the door recess. If space is limited either side, there may not be room for the decorative ends of the curtain pole (finials). The pole itself can be butted up to an adjacent wall and just one finial used. Alternatively, if the doorway is at the end of a corridor, recess brackets can be used at either end of the pole to give a snug fit.
If standard wall brackets are to be used, their positioning is crucial to enable the curtain to draw open and close fully. The door curtain needs to be able to pull along the entire length of the curtain pole, without the obstruction of the pole supports. Brackets should be positioned beyond the door recess so the curtain can stack back clear of the opening door.
French Pole
French curtain poles are also a popular choice and give a streamlined look. These curtain poles have a curved 90degree bend at either end which fix into recess brackets on the wall. Curtains will hang right up against the wall as they follow the curved pole round, helping to reduce draughts and keep your room or hallway toastie and warm.
Some French poles may be supplied in two halves so please be aware of this as they will require a centre pole joiner to conceal and support the join and therefore only suitable for use with a pair of curtains. A single curtain will not draw along the entire length of the pole. The benefit of a French pole supplied in two halves is that it can be cut to the required length. The excess pole is taken from the centre rather than altering the bends at either end.
Portiere Rod
Portiere rods are a hinged curtain pole which accommodate a single curtain. They are suitable for doors and dormer windows. The hinge bracket fits to the door surround and a sliding support fits to the door itself near to the end of the pole. As the door opens the hinge will lift very slightly and the pole will move along the sliding bracket, the curtain will move with the door.
Alternatively, the portiere rod can move independently of the door and be swung open and rested on a wall support. This is good for when the door curtain isn't always required. It is important to remember that both sides of the curtain will be visible, so ensure your curtain is double sided.
Portiere rods or dormer rods are also commonly used for furnishings dormer windows, when there isn't usually room for a standard curtain pole. Rods swing open and sit within the window recess. Curtains can either draw back along the rod or stay in a fixed position.
One bend pole – pole or track
Doors located close to a corner may not have adequate room to accommodate the curtain when it's not in use. Therefore, a door curtain pole with a bend enables the curtain to slide round onto the adjacent wall where it can hang clear of the door.
Bending a curtain pole yourself is not advisable. Some curtain poles can be supplied already bent with the necessary fixings, or you can buy individual curtain pole components (including a flexible corner joint) to create your own corner curtain pole.
Bendable curtain tracks are also suitable for this type of situation. Often they can be bent during installation and offer a straightforward and effective furnishings solution, perhaps without the decorative element though.
Eyelet door curtain poles
Eyelet headed curtains are the simplest type of curtains to hang yourself and provide a contemporary looking furnishing solution. The eyelet heading enables the curtain to slide directly onto the curtain pole, and so no curtain rings are required. Bear this in mind when choosing a curtain pole.  Eyelet curtain poles cost slightly less because curtain rings aren't included. You will also need to buy a curtain pole with a diameter approximately 10mm less than the internal size of the eyelets in the curtain heading.
Patio doors – pole or track
Furnishing patio doors and French doors is a different beast entirely so we are dedicating an entire blog post to this topic and looking at all the different options. The main consideration though is the bracket positioning across what could potentially be a very wide expanse of curtain pole or track. Blinds can also be effective so we will look at this in more detail later on.
Check out our other blog posts for inspiration and product information!
Photo credits: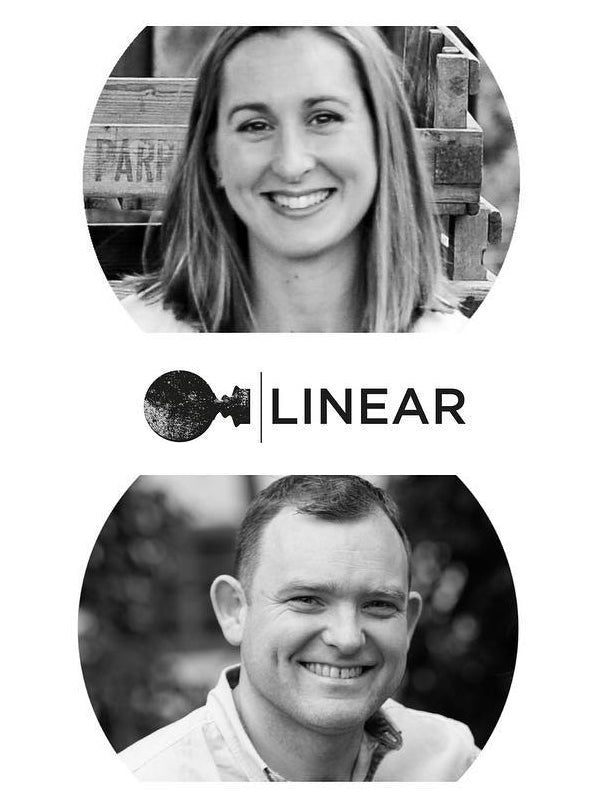 Celebrating our mini milestone …
3 years, 1 pandemic and 1,000 customers later! Back in January 2019 we launched our business, Linear, retailing a handpicked selection of curtain poles and tracks. Each product selected for its fun...
Read more