Article: Essential Guide to Furnishing Patio Doors and XL Windows
Essential Guide to Furnishing Patio Doors and XL Windows
Patio and bi-fold doors let the light flood in, provide that feeling of space, and merge the divide between outside and in, so why would we want to cover them up? Whether you're looking to provide some privacy, block out the heat or sunlight, warm up your living space during the winter or just improve the acoustics of the room, curtains and blinds can make a real difference.

Where to start and what to consider
Identifying the main objectives will provide a starting point to sourcing the right solutions. Generally, the choice will be between blinds and/or wide curtains but there are many different variations of each. Below we explore the different solutions for furnishing wide windows, bi-doors and barn doors, outlining the key considerations for each.
Curtains for bi-fold doors and wide windows
Whilst curtains for patio doors and wide windows are a good option, suitable sizes of extra wide ready made curtains may not be available. Custom curtains are more expensive but will enhance the doorway or window and be a worthwhile investment. These will be tailor made by a professional and will avoid any costly mistakes.
Patio door curtains dressed into neat folds, which take up minimal space when stacked back are essential. Likewise with bi-fold doors, curtains need to draw back out of the way so not to obstruct access or prevent the door from opening fully. Bifold doors can function in several different ways. The bulk of the door may open inwards or outwards when folding back, this will dictate whether the furnishing solution can be fitted within the recess or above the lintel.
Wave and eyelet curtains
Wave and eyelet headed curtains are a popular style of curtains for bifold doors. Some fabrics are better suited to forming the neat wave-effect folds many desire, bear in mind that curtain fabrics with a high content of man-made fibres generally don't dress as well and the leading edge of the curtain can flare out.
With such an expanse of fabric required to furnish wide windows and bi-fold doors, a plain, neutral coloured curtain fabric which is textured or has a small pattern is the safest bet so not to be overpowering.
Eyelet headed drapes are restricted to use with a curtain pole (as opposed to a track), the diameter of which must be small enough for the eyelets to move freely along the pole. It's worth remembering that curtains with this type of heading will only draw along the pole as far as the centre bracket and no further. Opting for a one-piece curtain pole will eliminate the need for a centre bracket. Generally, 3m is the longest a curtain pole in one piece can be, both metal and wooden.
Single curtain
In some scenarios it is suitable to have a large single curtain which draws back to the same side as the doors. In which case a curtain track or single span curtain pole with no centre bracket would be essential so not to obstruct the flow of the curtain.
If space is limited, bending a curtain track round onto an adjacent wall will enable the curtains to stack back away from the door. Bendable metal curtain tracks are particularly effective for this as they can be bent at the time of installation and can carry any weight of curtain, plus the brackets do not obstruct how far the curtains will draw.
Heavy curtains
The overall weight of the curtains will impact on the choice of curtain hardware so it's worth bearing this in mind when choosing the curtain fabric, lining, and interlining (if applicable). Choosing a lining which is resistant to sun rot and has thermal properties will pay off in the long run. If you think your thick, thermal curtains are going to be monstrously heavy, then it is essential to use a metal curtain track rather than a curtain rod.
Blinds for bifold doors and wide windows
Roller blinds for wide windows and bi-fold doors are a good option. The maximum width per blind can be up to 3m, so two blinds can cover an area 6m wide and the control for each blind would be on the outer edges of the window/doorway. Electric blinds for bifold doors eliminate the need for a chain to raise and lower the blind, therefore multiple blinds can be installed across a window or doorway with no chains dangling down. These blinds can be battery, solar or mains powered but tend come with a hefty price tag.
Concealed roller blinds
Roller blinds can be fitted inside or outside the door/window recess. It is important to ensure there is enough clearance between the door or window if they open inwards. There are options to conceal the roller mechanism within either a cassette or pelmet. Multiple cordless blinds can be installed across a wide window and concealed under one long pelmet, which gives a very tidy and sleek look. Roller blinds can be made from UV blocking and heat reflecting fabric, ideal for south facing windows and doors.
No drill blinds
Bifold door blinds which fit onto the doors themselves can either be incorporated into the door at the manufacturing stage or fitted retrospectively. Click fit blinds for bifold doors provide the latter and come in different design options such as pleated, mini roller or Venetian. These easy fit Intu and Perfect Fit blinds are made to measure and clip onto the frame, so no need for screws. The blind outer can be colour coded to match the door or window frame, so it all looks as one. There is a risk that the blinds will prevent bi-fold doors from folding back fully due to the thickness of the blind frame so it essential to check there is enough allowance.
Vertical slatted blinds
Vertical blinds are a practical solution for providing privacy and blocking sunlight. They're perhaps not the look a lot of people would choose but they're cost effective and do the job. Slats come in various designs and the track can be configured so the slats draw open and closed in the most practical way to suit the opening of the doors. Typically, vertical blinds fit in the door or window recess. This may not be the best options for doors and windows which open inwards.
Curtain poles for bi-fold doors and wide windows
Extra long curtain poles are constructed from either wood or metal and are available in different colours and styles. To span the extra length and not bow, wooden curtain poles are chunkier, with diameters from 45mm. Metal curtain poles are available in a single span up to 300cm long with a pole diameter of 28 and 32mm. Typically an extra long curtain pole pack will be available in lengths of 400cm, 500cm and 600cm but be aware, this length is achieved by joining two curtain poles which will be supported by a centre bracket. These diameter metal curtain poles are suitable for use with the majority of eyelet headed curtains, unlike the extra-long wooden curtain poles which would be too thick.
Curtain poles are often fitted outside the door/window recess. Because there are only 2-3 brackets, it is important to check that there is a suitable area of wall to fix them to. Check for hidden issues such as cables for light switches, water pipes or cavities.
Each bracket will be required to support a substantial amount of weight, so it is vital that the fixing is secure. Curtain tracks have more brackets and so the weight is distributed more evenly, there is also more leeway in where to position each fixing.
Ring-pass curtain poles
Curtain poles with passing C rings and ring pass brackets can be used when a curtain pole is desired, but more support is needed along the length of the pole. This option also allows for one curtain to draw along the length of the pole without being obstructed by the brackets. It also enables multiple poles to be connected to create longer spans. Please note, the curtain heading must be one which hooks onto the passing C rings, therefore eyelet headed, tab top and slotted top curtains would not be suitable with this option.
Double poles and tracks
Double curtain poles and tracks are a good option for any window where a layered window treatment is required. Lightweight voile curtains can be hung on the double curtain rod nearest to the window and thicker, more decorative curtains can be hung at the front. These are great for creating privacy, diffusing the sun without darkening the room and generally creating an interesting and attractive window dressing.
Extendable curtain poles
An extendable curtain pole is made up of 2 curtain poles slotted within each other. The length of the overall curtain pole can be adjusted by extending the inner pole by the required amount. An extending curtain pole is great for convenience as there is no need to cut the pole down to size, the length can be easily adjusted. They are also more affordable than some other solutions for wider windows, but that is where the pros end.
There is a 3mm difference in diameter between the inner and the outer pole, therefore there will be a ridge where the poles overlap which is unlikely to be in the centre of the window. Curtain rings, as well as the eyelet headed curtains, will catch on this ridge every time the curtains are opened and closed. The ridge is also very visible. A telescopic curtain pole tends to extend up to 360cm but due to the design and quality of the fittings, the weight of curtains it can carry will be limited.
Extra-long metal curtain tracks
Metal curtain tracks are a failsafe solution for furnishing any window or doorway regardless of size. These type of curtain rails can be configured to any length, and can be wall, ceiling or recess fixed. They can also accommodate straight runs and bends around corners and bays. Extra long metal curtain tracks are also great for creating curtain room dividers.
Tracks have evolved hugely during recent times and can now have the appearance of a curtain pole but with all the functionality of a door curtain rail. Choose between different colours and decorative finial designs. Alternatively, a curtain pelmet can be used to conceal the curtain track if required. These can be fabric covered, shaped or straight, or even a wooden façade. Motorised curtain tracks are becoming more mainstream, which is ideal when the window is wide and there are huge swathes of fabric to open and close daily.
We're to help
If you are looking for patio door curtain ideas or a furnishing solution for a large window or doorway, get in touch! We will offer you unbiased advice on what is suitable for your requirements. Simply send us an image of the window or doorway in question with some simple measurements.
Contact us
here.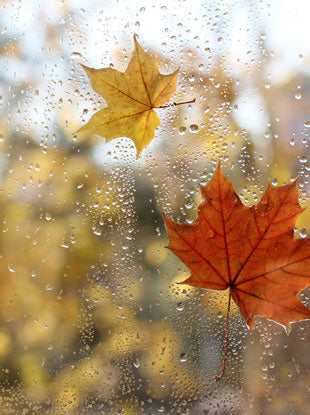 We're sharing our top tips and best rated products to help keep your home cosy now the weather's turned wild and wintery. View our solutions which can make hanging a big cosy door curtain easier an...
Read more